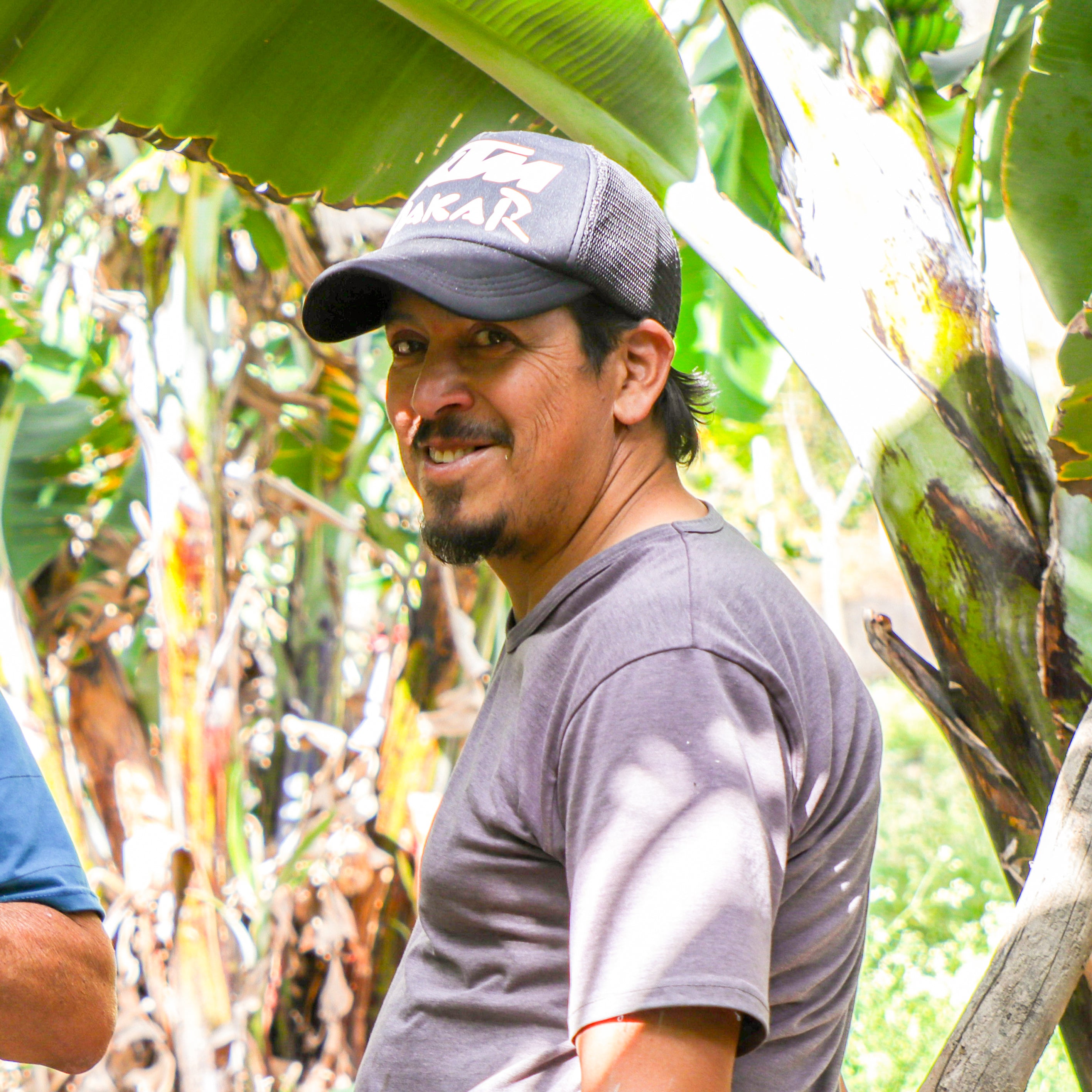 Ramiro Pauta
Arturo first met Ramiro at a coffee conference in Loja, Ecuador, in the Spring of 2019. At the conference, the two immediately hit it off. Arturo quickly realized that Ramiro was no ordinary coffee farmer. He not only focuses on his plantation, but he has learned the most intricate details of roasting and being a barista. In the summer of 2019, when Carter and Shane were in Ecuador, they visited Ramiro's plantation, and it sure didn't disappoint! The plants were perfectly organized, and the plantation was free of shrubs and weeds. There were multiple different types of coffee: catucai, caturra, Geisha, Pacamara, Tipica, Bourbon, amongst countless others. It was a sight to see, and one we truly appreciated being able to experience. The first 5,000lbs of coffee from Ramiro's plantation in Malacatos, Ecuador, arrived in the States on August 17, 2019.
Location

Malacatos, Loja, Ecuador

Altitude

5,900ft. above sea level

Flavor

Banana, Dark Chocolate

Other Crops

Oranges, Bananas, Pitajaya
Choosing a selection results in a full page refresh.