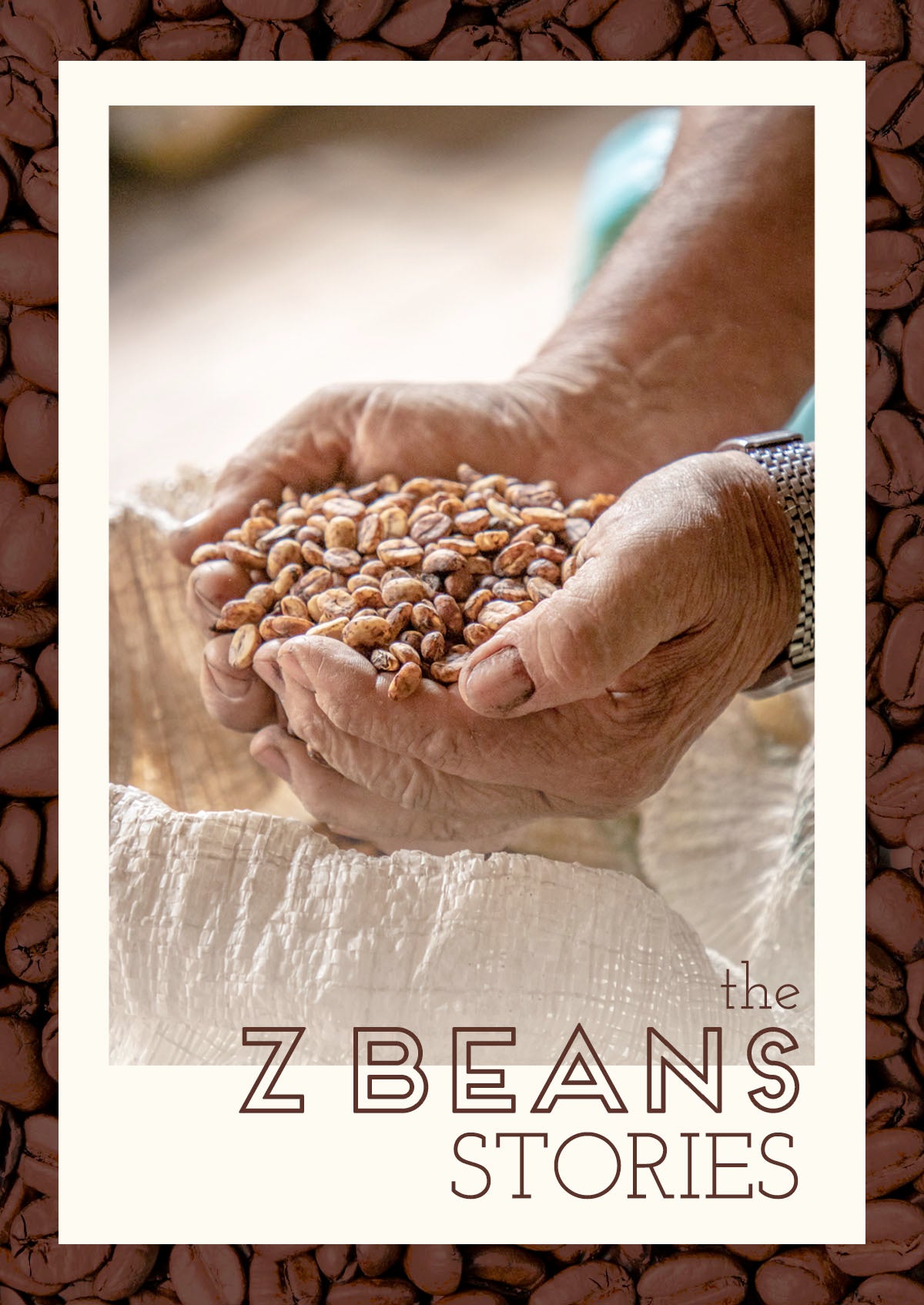 Bringing a Brand to Life
As I sit down and reflect, I can honestly say that without Jessica we wouldn't be anywhere close to where we are today. Her ability to take an idea that I have - or sometimes a horrendous sketch - and put it to life has 
forever changed
 Z Beans...
When I returned from Ecuador the very first time, I thought I had an idea behind what the logo would be, as Arturo and I discussed it. But, how in the world was I going to bring the logo to life? 
...
I majored in Economics, Marketing, and Spanish. I wanted to be an entrepreneur, but I knew one person can't be good at every aspect of business. If I could get the coffee over to The States, be able to sell it, then I knew I'd have a chance. However, to truly grow a brand, I needed to build a team - a team that'd be willing to sacrifice with me - a team that would care as much about Z Beans as I do. 
...
The first order of business was finding someone who could bring a brand to life - someone who could see what I see, yet design it graphically. 
Through a great friend of mine, Caroline Jackson, I was introduced to Jessica Shurman. As soon as I heard she was a graphic design and marketing major, I pulled out my phone and showed her the image. Can you replicate this? 
It was the hand and cup logo Arturo had designed long ago - the logo that Arturo desperately wanted Z Beans to have. 
Jessica says, "Yea. Of course." 
Like that, a partnership was born. Jessica designed the logo, then the first bag, the banner, signs, cups, everything. She now has her own folder in our company drive with almost 3 years of work. 
...
As I sit down and reflect, I can honestly say that without Jessica we wouldn't be anywhere close to where we are today. Her ability to take an idea that I have - or sometimes a horrendous sketch - and bring it to life has forever changed Z Beans. 
..
About 4 months ago, we embarked on a journey to change our bags - a bag that we have had since we started - one that has grown to mean a lot to us. But, we decided to do it nonetheless. We never want to grow stale, and if feedback suggests change, then change is what must take place. So, as we always do, I told Jessica what we must have on the bag and the feedback that we had received. About 3 weeks later, she sent me the first mock up. Immediately, I knew it'd be the last. 
3 years ago, I was worried about how I'd make the logo on a computer. Now, I'm focused on bringing back 20,000lbs of coffee from Ecuador in the coming months. This growth has been made possible because of Jessica's talents. Her ability to bring not only the hand and cup logo but the brand to life has changed Z Beans' fate. For that, I am grateful. 
Thank you, Jessica!
________________________________
P.s. If you'd like Jessica's help on a graphic design project, please don't hesitate to reach out to her. You won't be disappointed. 
Email: jgshurman@gmail.com